Skip to Content
All-on-4: Eliminate Health Issues Associated With Tooth Loss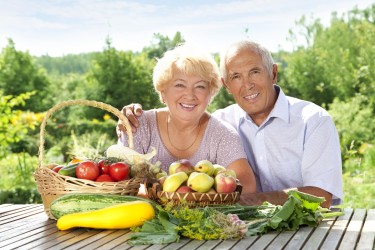 While the most noticeable effect of missing teeth is aesthetic, there are also serious health consequences associated with tooth loss. The type of denture chosen by an edentulous patient – conventional or implant-supported – can affect the impact of these consequences.
Tooth loss can impact your ability to eat a nutritious diet that includes a variety of fresh fruits and vegetables, as well as lean meats and other healthy foods that require more vigorous chewing. A conventional denture, which has no physical connection to the jaw, cannot tolerate stronger chewing forces as biological teeth can. This often creates the need to eliminate certain foods from the diet. Not only can this cause you to become deficient in important minerals and vitamins, but incomplete chewing may also contribute to digestive disorders.
In contrast, a denture that is secured by dental implants is much more effective at chewing because the bone in the jaw forms a bond with it, and that connection facilitates the implant's ability to withstand chewing forces comparable to those absorbed by biological teeth.
One approach to an implant-supported denture is All-on-4, in which an oral surgeon places just four dental implants in the jaw to secure an entire denture. This technique allows patients to benefit from implant-supported dentures even if they've already experienced some bone loss at the rear of the jaw.
All-on-4 helps to preserve a healthy jawbone as well. The dental implants function in the same way that biological tooth roots do to prevent jawbone atrophy. When the root structure is not replaced – as is the case with conventional dentures – the jawbone wears away and ultimately becomes more susceptible to fractures.
If you want to avoid certain health issues linked to tooth loss, look into All-on-4 as a treatment option. These appliances will also look and feel more natural, which is an added bonus. Schedule a consultation at Stonebriar Facial & Oral Surgery to get more information about All-on-4 and to learn whether it might be the right choice for you.
Tomorrow's Implant Dentistry Today