Skip to Content
Do I Really Need to Replace a Tooth That's Not Visible in the Smile?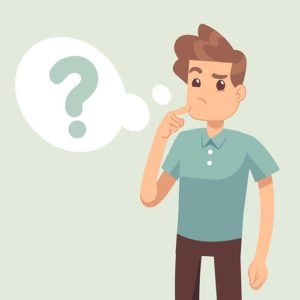 If you have lost a tooth in a part of your smile that's not prominent and visible, it may be tempting to put off replacing that tooth. However, that decision can be associated with a number of negative consequences for your oral health and general well-being.
Additionally, patients who have experienced tooth loss should explore all of their treatment options to make sure they're choosing the tooth replacement solution that's most appropriate for their case and best meets their needs. Consult with an oral surgeon about dental implants in addition to researching conventional appliances, such as partial dentures or dental bridges.
Consequences of Tooth Loss
Tooth loss doesn't only affect your smile's appearance. It can also compromise the health and stability of the remaining natural teeth. For example, the teeth will naturally move to fill in a gap left behind by a missing tooth. This can push the teeth out of alignment and subject them to unusually strong forces that could damage them.
Furthermore, bone loss occurs after tooth loss. As the bone erodes, its connection to nearby teeth can become weaker, increasing the potential that those teeth will be lost as well.
Additionally, the teeth at the back of your smile are tremendously important in chewing, so when they are lost and not replaced, your nutrition may suffer.
Considering Your Treatment Options: Dental Implants vs. Conventional Appliances
When you've experienced tooth loss, you have a number of treatment options available to replace that missing tooth. Only one – dental implants – is structurally complete, however. Patients who want to get optimal performance from their tooth replacement should consult with an oral surgeon about this intervention.
Having a structurally complete tooth replacement is advantageous in many ways. The prosthetic is more comfortable, reliable, durable and functional when supported by dental implants. In contrast, conventional dentures or bridges that lack a root-like structure fall short in replicating many of the qualities and roles of biological teeth.
Don't delay replacing a missing tooth, even if it's one that's not easily seen when you smile. Call our team at Stonebriar Facial & Oral Surgery to schedule an evaluation and learn how dental implants may benefit you.
Tomorrow's Implant Dentistry Today