Skip to Content
Common Procedures Offered by Our Oral Surgeons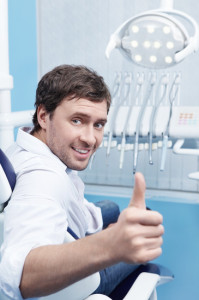 Has your dentist or physician recommended that you see an oral surgeon? Perhaps you require the expertise of a specialist and wonder what an oral and maxillofacial surgery practice has to offer. From the placement of dental implants to tooth extractions and sleep apnea treatment, our oral surgery practice provides abundant treatment options that preserve and protect oral health. Below are some of our most popular treatments.
Dental Implants & Bone Grafting
Dental implants are one of the most popular tooth replacement methods. This is because implants provide a viable replacement for the roots of teeth. Stabilized by the jawbone, a dental implant is used to support restorations such as dental crowns and bridges. When it comes to tooth replacement, sometimes bone grafting procedures are necessary before receiving a dental implant. A bone graft is used to widen and thicken the jawbone in areas where there is not enough bone to support an implant.
Tooth Extractions (Wisdom Teeth Removal)
Tooth extractions, including the removal of wisdom teeth, are necessary when teeth pose a threat to oral health. Removing problematic teeth can prevent the development of abscesses and orthodontic issues. An extraction is a surgical procedure that removes all of a tooth, including its roots.
Jaw Surgery & Facial Trauma
Jaw surgery and facial trauma almost always require the expertise of an oral surgeon. An oral and maxillofacial surgeon has immeasurable experience and knowledge to treat complex issues that involve the result of facial trauma and the placement/alignment of the jawbones.
Sleep Apnea Treatment
Our practice provides surgical treatment options for sleep apnea when less invasive alternatives fall short. Surgical sleep apnea treatment involves correcting nasal and oral abnormalities that obstruct airways during rest.
Oral Pathology
Oral pathology is a service dedicated to evaluating hard and soft oral tissue for abnormalities related to infections and growths that can be malignant. This treatment involves taking a small sample of tissue (a biopsy) and having it analyzed or tested for specific pathogens or malignancies.
Call Stonebriar Facial & Oral Surgery today to reserve a consultation with one of our talented and experienced oral surgeons.
Tomorrow's Implant Dentistry Today